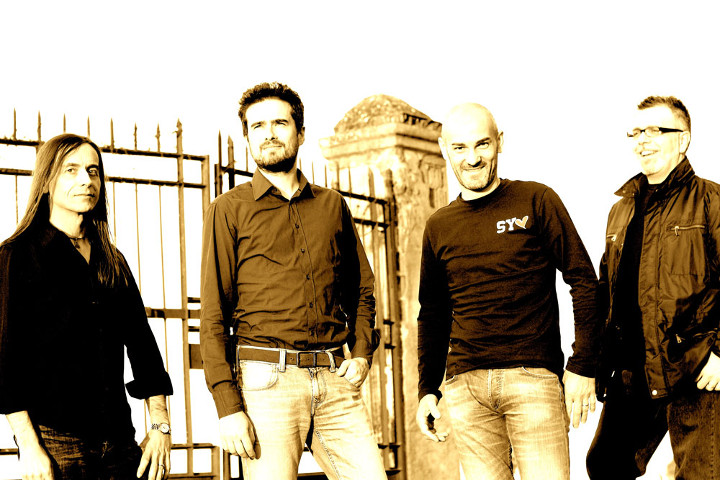 ---
Luca Zerman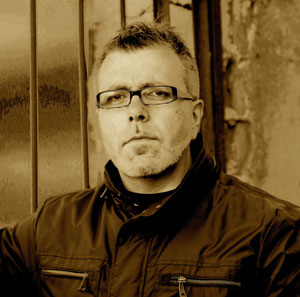 Luca was born in Verona in 1976.

He had his first touch with music when he was 11 years old with a keyboard gave by his parents.
After two years, he joined a cover band playing songs of a italian popular group called Nomadi. He had been played for seven years with a lot of performances.

After that, Luca felt the necessity to change: he need something more complex and articulate. Influenced by his friend Fabio, he decied to form a new band: Logos.

The band creates 70's progressive atmospheres working a lot on own composition: Luca strongly believes in Logos and in its potential.

His target is to compose original parts and songs, certain that his own music is a the real feature for the band and for the members too.

His other side is the painting.
Luca believes in colour and tecnics to give emotions to people.
---
Fabio Gaspari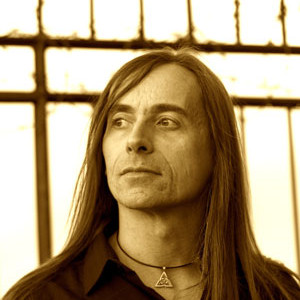 Fabio was born in Verona in 1968. When he was seventeen, he discovered the guitar and joined in some bands in Verona. In 1996 he started to play the bass guitar and with Luca Zerman and Alessandro Perbellini founded Logos.

By the arrival of guitarist Massimo Maoli, the band began to produce more personal and original music.

In 2000, after many concerts and two albums, Fabio left Logos to play acoustical music. For some years he played in two bands, the King Biscuit Time (acoustic blues) and Hanrahan (Celtic).

In 2004 he came back, joining Logos again, but, this time, as drummer. In 2013 he started to play bass guitar because Alessandro Perbellini join back the band.

Now, beside Logos, he plays guitar and banjo in Me and the devils, a folk-blues band.
---
Claudio Antolini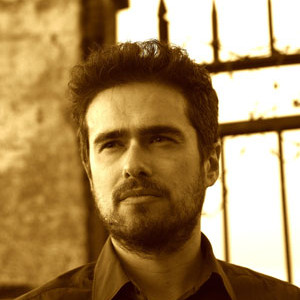 Claudio is a keyboarder and he plays these parts: electric and acoustic piano, mellotron, Taurus moog and synthetizers.

He is a great Rock fan: his favorite players are Rick Wright, Tony Banks, Gianni and Vittorio Nocenzi.

Claudio joined Logos in September 2004, starting stright away to compose original parts.

These days, he is studying electronic music, synthetizers, different synthesis types and approach.









---
Alessando Perbellini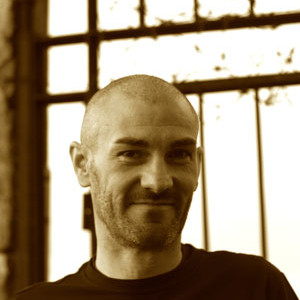 Alessandro was born in Verona in 1972.

He started to play guitar when he was 16 and he met Luca and Fabio. After those days he moved to drum and setted up the first line up of Logos.

He left the band after six years and two album to play rock blues music.

He came back in Logos in 2013 and in the last album, "L'enigma della vita", he plays drum in the track "Alla fine dell'ultimo capitolo" that he concurded to compose in 2001 before living the band.






---