Silly puppy @ Progarchives.com. Greek for "word," "discourse" or "reason," the word LOGOS encompasses many meanings whether it refers to the pre-Socratic philosophy, the divine wisdom of Hellenistic Judaism or the Christian references to the creative word of God. It also makes a mighty fine and majestic sounding band name which has in fact been adopted by a few other musical acts including an Argentinian heavy metal band, an obscure psychedelic folk band from Kansas, a Belarusian power metal band (albeit in Cyrillic) and a cheesy new age act from France but it goes without saying that the BEST band to adopt this moniker and unleash some of the coolest Italian symphonic prog to rock on the planet since the 70s has come from this LOGOS that originates from Verona, Italy.
LOGOS began as far back as 1996 and released a couple early albums such as the self-titled debut in 1999 and the followup "Ásrava" two years later. While a little rough in the production department, LOGOS fronted by Luca Zerman and Fabio Gaspari nevertheless displayed a talent in crafting massive prog sprawlers that evoked the epic nature of 70s Italian prog from the greats such as Premiata Forneria Marconi, Banco del Mutuo Soccorso and Museo Rosenbach however something was clearly lacking from those early albums. With a lackluster production that sounded like a DIY tribute to the past, LOGOS slowly slipped into a coma and spent thirteen long years crafting an album worthy of standing in the shadows of the great Italian musical gems that preceded. "L'Enigma Della Vita" was released in 2014 to great fanfare which hit all the right notes for symphonic prog lovers and established LOGOS as one of the most memorable Italian prog bands of the 21st century.
"L'Enigma Della Vita" was an absolute treasure trove of Italian prog that mined heavily from the past but also included many aspects of the modern neo-prog word as well as interesting electronic supplementing not to mention a crystal clear production job that far exceeds most albums of not only the past but of the present as well. The pacing of the tracks was perfectly placed and while the album evoked the now traditional framework of Italian symphonic prog, the album managed to take you somewhere else entirely and still remains one of my favorite prog albums from the last 10 years. With a team of musicians so dedicated to perfection, we easily could've expected another decade to lapse before a followup would find the light of day but lo and behold the fourth album SEDAKO E LE MILLE GRU DE CARTA ( Sedako And The Thousand Paper Cranes ) has finally emerged in 2020 a mere six years after its predecessor and prog fans can giddily cheer that this band strikes again with another perfect mix of Italian prog of yore fortified with unexpected modernities.
SEDAKO E LE MILLE GRU DE CARTA does not deviate from the band's established sound. This album mines the past greats such as PFM and Banco for brash retro sounding Italian prog that includes plenty of knotty, sinewy classically infused prog rock with occasionally excursions into mellotron-fueled jazz. Complete with a conceptual narration of a small girl named Sedako who lived in Hiroshima during World War II and the tragedy of the day when a nuclear bomb dropped forever changed the entire world. With this microcosm of time and place in mind, LOGOS crafts a musical accompaniment that mixes lengthy instrumental passages, often quite dramatic along with more sensual vocal led song sections. Of course like any great Italian band, LOGOS exclusively uses the Italian language which IMHO is much more emotionally expressive than English in many ways.
While six years may be a long time to wait for the next album, LOGOS does not disappoint with SEDAKO E LE MILLE GRU DE CARTA. This album easily skirts past the 64 minute playing time and entertains with six satisfying tracks that begin with the organ heft intro of the all instrumental "Origami in SOL." With four of the six tracks exceeding the ten minute mark, this is serious prog with plenty of time for tracks to develop strong interconnected melodies, excursions into lengthy time signature rich improvisations and then like magic return at the drop of a hat to the main melodic theme. The tracks are exquisitely designed and showcase a maturity often reserved for the most serious classical composers or soundtrack geniuses. Because of the complexities involved, this is not an album to throw on and say you understand it in one sitting. This one will instantly appeal to one's prog sensibilities on a single listen but multiple spins will only reinforce a magnanimity that is on par with some of the greatest Italian prog releases of the past five decades.
The main musicians include Luca Zerman on lead vocals and keyboards, Fabio Gaspari on bass, guitars, mandolin and vocals, Claudio Antolini on additional keyboards and Alessandro Perbellini on drums however four guests contribute extra vocals, guitar, drums and saxophone. "Paesaggi di insonnia" and "Un lieto inquietarsi" generate the prog steam to hook even the most hardened progger but after the six minute "intermission" "Il Sarto" which is a melodic vocal rock ballad, the true prog workouts bedazzle the soul in the form of the near 13-minute "Zaini di Elio" and the sprawling title track which extends past the 21 minute mark. Now that's what i call PROG!!! While the concept of the album may be lost to non-Italian speakers, this album doesn't rely on any lyrical connection as the music is so divinely inspired that the melodies and motifs will give you goosebumps as they are so gorgeous.
In the music saturated world where artists come and go, i never really put any faith that any given band will follow up with any album much less one that matches the magnificence of a prior masterpiece but LOGOS has many tricks up its sleeves and proves without a doubt on SEDAKO E LE MILLE GRU DE CARTA that this act is one to be reckoned with and worthy of being grouped into the big boys club of all the greats that have come and gone. This album is satisfying on all levels. It excels with beautiful melodies that adopt classical hooks along with local Italian flavors but dedicates much of the album's real estate to hefty proggy workouts that will leave you gasping for air! All in all, LOGOS delivered a huge surprise with my top pick for best prog album for 2020. Like many other artists of recent years such as Wobbler and All Traps On Earth, LOGOS has crafted some satisfying retro prog that brings the classic sounds up to date without missing a beat. This album is really addictive. It didn't hit me as the masterpiece it is until about the fifth listen. Do yourself a favor. Listen to this album! If you love classic Italian prog then this is certainly a mandatory listening experience.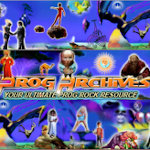 Silly puppy @ Progarchives.com
Recensione sul sito – LINK
Link al disco – LINK